10 Artists to follow on Instagram this November 2021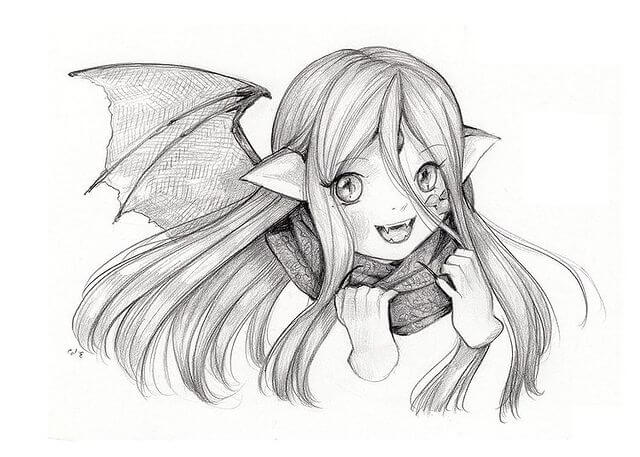 Subscribe to our newsletter
Are you looking for some fresh and exciting artworks to view on your Instagram feed? 
It's almost the end of the year and if you're looking for some artistic inspiration we've gathered the ten best artists on Instagram that you can follow this November. Their artistic styles are just a feast for the eyes. Halloween has recently ended and we've also added works from surreal artists for you to enjoy. 
davepollotart 
Traditional paintings can be made into something new and exciting and it's all possible for New York-based artist Dave Pollot. He is known for his altered thrift art paintings where he combines pop culture with classic paintings bridging the division of these two by giving it a disturbing, surreal, and entertaining look. His works are smoothly done and each masterpiece has a brilliant idea behind it which makes viewers smirk and say I haven't thought about that.
Posts  |  Followers  | Following
947           177k              370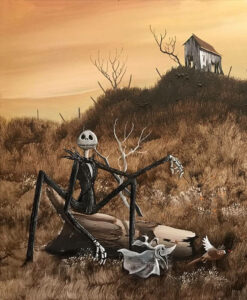 vanessagillings
Vanessa Gillings is an illustrator, author, and fox enthusiast. Her illustrations have been featured in coloring apps, children's clothing companies, and galleries across the country. She mainly creates foxes, animals, mermaids, girls, and witches using entirely gouache. Her works depict a friendly tone with its dainty colors and happy vibes attractive to kids and adults. A light fantasy that warms the heart and captivates the soul.
Posts  |  Followers  | Following
362           161k              823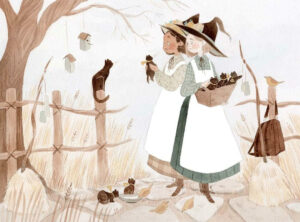 devinellekurtz

Every kid once had wild imaginations of stories in their heads like fantasy creatures and whimsical colorful environments. That's exactly what 24-year-old visual development artist, illustrator, and BG painter Devin Elle Kurtz does and you'll see a lot of it on her Instagram feed. She's a Disney-inspired visual artist that does enchanting artworks like dragons, mermaids, marine creatures, and more. Her fantasy works are beautiful, imaginary, and peaceful. The artworks that she brings to her audience can either be about a new beginning or it can bring us under the coolness of the sea. Each artwork tells a story of solving a mystery by embarking on a journey. Truly, it's fierce, powerful, and brave.
Posts  |  Followers  | Following
677           525k            1,211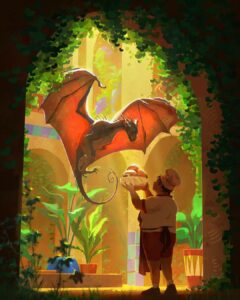 eugenia_loli
Do you love looking at artworks that give a dark and sarcastic twist? The collage artworks of Eugenia Loli revolve around a combination of people, galaxies, plants, animals, things, places, and events mixed with famous people during the '60s. According to Eugenia, her goal is to let her viewers' imagination fill in the blanks of the story plot of her artworks. Her works are surreal on their own giving it either a soft relaxed tone or a witty and disturbing presentation. 
Posts  |  Followers  | Following
658           153k             300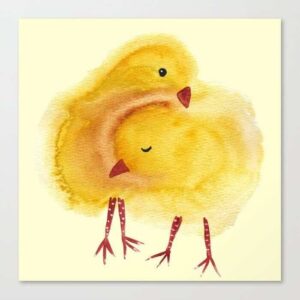 pauljacksonlives
We all know that graffiti can often be found on walls but artist Paul Jackson has a better idea. He illustrates famous cartoon characters and adds graffiti art on them giving it a whole new look and meaning where it seems that each work has a hidden emotion of its own. His idea doesn't just stop there, each work is created with an animation placed on the head of the cartoon character resembling the thoughts of the mind like for example a person doing a sketch or it can be on the body part of let's say for example a shark where a person operates it from the inside like a bicycle or any moving contraption. His surreal and chilling works make viewers wonder if the animation came from Paul's mind or from the character itself that he drew. Who knows? All that we can say is that his works are simple and spectacular. His works can be either found colored or black and white.   
Posts  |  Followers  | Following
1,605         216k           1,734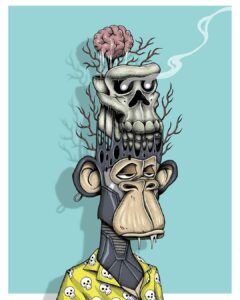 camilladerrico
Camilla d'Errico is a pop surrealist and gifted artist. The main character of her works shows a girl portrayed as a mythic goddess depicting an innocent emotion on her face while butterflies, fishes, and other animals are placed either on top of her head or other parts of the illustration. She has a wild imagination in coming up with her works of colorful fantasies and dark humor that reveals a masterpiece that's also dreamy and calming to the eyes at the same time. 
Posts  |  Followers  | Following
4,407         313k            903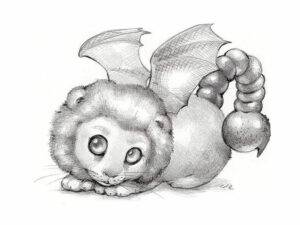 jakeparker
Talk about spaceships, robots, astronauts, and other space travelers, and of course who would forget about aliens who would conquer the universe! We all have these imaginations and curiosity as a kid just like Jake Parker who grew up with comic books and became inspired by them. Today, Jake is a New York Times Best Selling illustrator because of his many terrific works. His other recent illustrations are that of combining robots with the biggest tech giants today like Google and Facebook for example. He also combines robots and superheroes into his works giving them a new look. The fine details of his works are what make it all stand out.
Posts  |  Followers  | Following
1,763         583k              0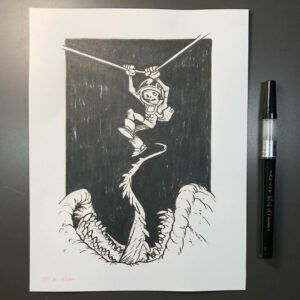 burnttoastcreative
Scott Martin or better known for his working alias Burnt Toast ® is a creative artist who produces exciting and vivid artworks. At first glance, you'll know that his works seek to entertain their viewers with funny and jolly interpretations. He draws humans in an elongated artistic style together with objects, foods, and the latest trends. The humor that he connects with his artworks is what most of us feel but we just couldn't put it into words. Scott Martin applies these common feelings to his artworks.
Posts  |  Followers  | Following
548           267k              1,494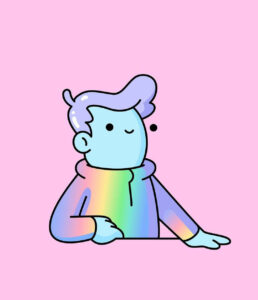 magdiellop
A psychedelic and surreal artist rolled into one. Magdiel Lopez has explored so much in adding modern and contemporary art into his main subject which is humans. A lot can be said about this visual artist who is based in Texas. His style shows a combination of abstract, pop culture which is powerful, futuristic in style but fragile. Each artwork unveils a secret deep within that emulates the inner thoughts of the mind in a stunning and catchy aura.
Posts  |  Followers  | Following
844           128k            1,815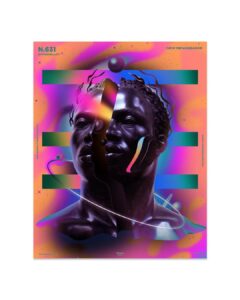 daveburkeart
What could be scarier and thrilling than Dave Burke's horrific works of fink eyes integrated into his artworks? Dave is a Los Angeles-based artist whose work is inspired by pop surrealism. If you're looking for an artist whose works range from ghosts, Frankenstein, scary pumpkins, skeletons, and more then visiting Dave's Instagram will certainly entertain you. He experiments and combines his fink-eyed monster works and big teeth with classic art, superheroes, or any of his chosen subjects that he puts his mind into. His finished projects will send down chills to your spine upon seeing the freaky outcome and will leave you looking forward to more. 
Posts  |  Followers  | Following
1,840         39k              239