10 Best Photographers to follow on Instagram
this February 2022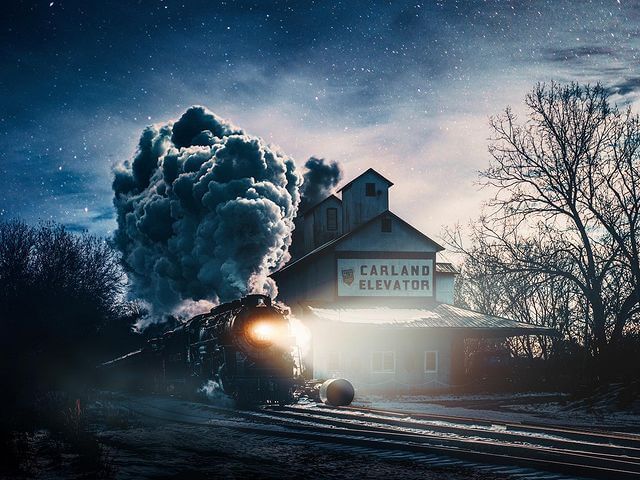 Subscribe to our newsletter
Subscribe to our newsletter
Be ready with your sweatshirt and hoodies on because our feature for this month of February is going to be chilly. Check out these 10 Best Photographers that you should follow on IG who create terrific nature, landscape shots, and more.  
alomranmha
Vast images of the mountains, trees, and windy skies would surprise you on Mohammed Alomran's IG page. Everyone knows that this guy loves landscape and nature photography the very first time they see it. Not only does he like taking these beautiful sceneries but he takes them with so much passion for emphasizing the beauty of each photograph. The fog that covers the mountains gives you that solemn embrace while the desert looks like a beautiful blended painting. The trees allow you to inhale its scent and the brightness that illuminates each photograph is simply stunning and splendid. His works capture the treasures of the earth.
Posts  |  Followers  | Following
  81              14.5k              1,937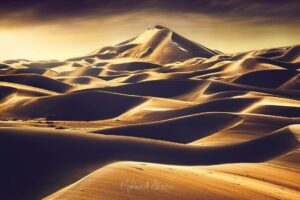 jabisanz
Get your hoodies on because you're in for a chilly treat. Explore Jabi Sanz's IG page and it will take you into a winter wonderland experience as you browse through his magnificent photographs. He also does nature shoots that aren't as chilly as you see but most of them look like they are icy or a bit dark in contrast. Brilliance is taken with every shot like the burst of water, the radiance of the stars and the moon, the eternal fields, the enchanting forests, and more. He sure loves to visit many nature-inspired places for us to see and appreciate.  
Posts  |  Followers  | Following
  202             23.1k              999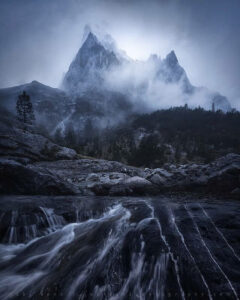 away_i_flew
Seeing the dainty colors of Jerad's IG page will light up a smile on anyone's face. Not only is it light and relaxing to the eyes but it is playful and free-spirited. We could totally imagine how the child in Jerad plays with his imagination. Whether it's a beach, a formation of snow or a simple combination of pink and blue viewers would love to see this. He knows how to use his camera settings and try out different angles that create each shot wonderfully. I'm guessing that anyone who wants to take the stress away would run into this place. Similar to what his IG handle says, 'away I flew'.
Posts  |  Followers  | Following
 415             26.8k               705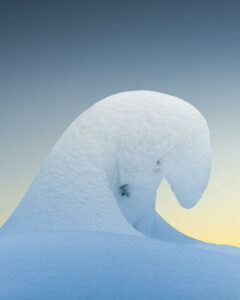 peterlik
Fierce, captivating, dreamy, and superb. What more can we say with this talented photographer? Peter Lik is a travel photographer that reminds us of the phrase 'take me back' whenever we admire old travel photos. Just like the previous photographers we mentioned here he takes stunning photos of snow-capped mountains and stones, pinkish and yellowish skies. Imagine an everlasting sight of autumn leaves walking towards the end of a wooden bridge. He doesn't focus on the places randomly but he focuses on the bigger picture of taking photographs of the unnoticed beauty. That is why he's an excellent photographer. He takes the heartwarming experience to the screens of the viewers.
Posts  |  Followers  | Following
 709              202k               473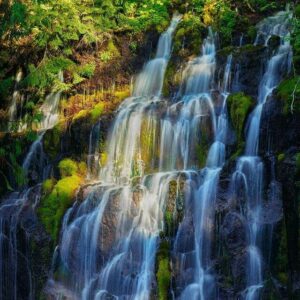 tylekki
His photographs tell a story. This is the goal of every photographer with every photo captured. TY LEKKI takes us into a journey of wholeness and solitude with his shots. Focus your eyes on gigantic glazier ice shots, gentle rivers and falls, hidden shots of wild animals, astounding bridges, tantalizing village lights taken from afar, houses located in the middle of a forest or in-between mountains, and more. His photos make you slow down with the hustle and bustle of life and calm your spirits. Simply his shots make you listen to your inner senses.
Posts  |  Followers  | Following
 235             42.4k              1,419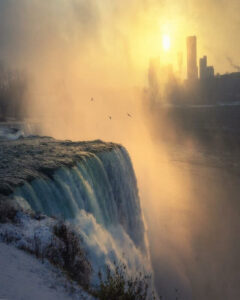 mrcnzajac
Meet Marcin Zając, a landscape photographer based in California who brings us his forte of fine art photographs. Enjoy viewing lighthouses, trees, steady rock formations, and of course, we wouldn't forget his breathtaking astronomy shots. No doubt about his astro shots because he's an Astronomy Photographer of the Year! How good is that? Among his recent photographs are those where you'll feel the holiday spirit with the Christmas trees and houses poured with snow. Head to his account now to feast your eyes with his awesome shots.
Posts  |  Followers  | Following
 98               63.2k                839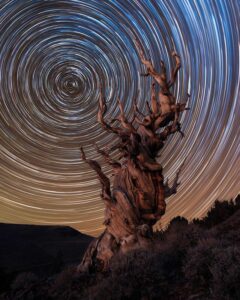 bryanminear
Catch Bryan Minear's fantastic photography works that inspire and aspire. Beautiful moons, landscapes, trees, buildings, and more are such lovely sights to behold. His works make you stop, look, listen and admire with wonder. The blueness of the ocean or the blueness of the sky is tranquil and serene as if you can hear the crickets chirping. Get a dose of inspiration and creativity as a fresh start for this new year with Bryan's photographs.
Posts  |  Followers  | Following
 2,005          51.3k             1,742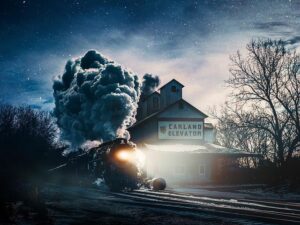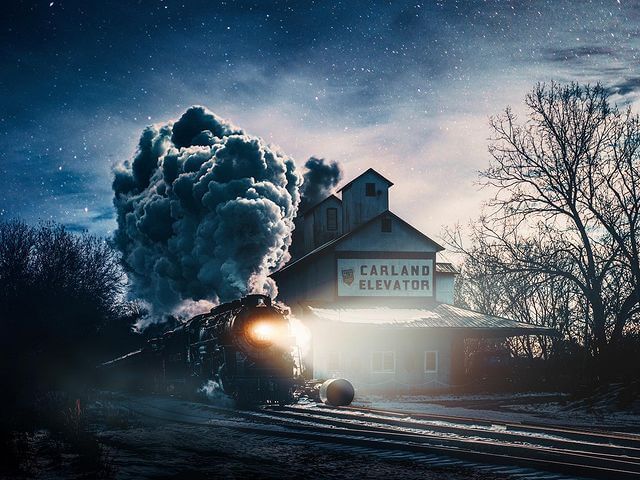 whereisweatherby
John Weatherby is a photographer who takes you on a road trip in the U.S. with his 4×4 Sprinter. Wherever he goes you get to see the astonishing beauty of either relaxing landscapes shots or the busy city streets. He takes good angles of massive landscapes, trees, and the formation of the different bodies of water. Alongside his mountain adventure are orange skies, colored stones, beautiful plants, and sceneries. When he's not taking landscape shots he makes sure to capture the bright lights of the city, long endless roads, and captivating buildings. Are you up for a ride? Hop on John's Instagram account and let him take you to his next destination. 
Posts  |  Followers  | Following
 2,254          235k               3,501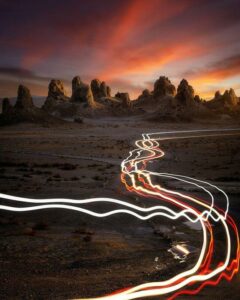 gmunk
Browse through the spectacular photography works of GMUNK on Instagram. If your mood is trying to look for something serene yet inventive and modern, his Instagram account features different types of photography which are catchy. You'll find nature, landscapes, portraits, fashion, buildings, exotic-styled ceilings, and stolen shots of street photography. His works will make electro-pop music start playing in your head. We can say that his interest in playing with the zoom lens and macro on his camera makes metallic, watery, glassy, or crystal-like subjects form cool textures. Whatever inspiration hits him or if he sees something worth capturing he'll take a picture of it for sure and turn it into something awesome. 
Posts  |  Followers  | Following
 1,385          55.2k               67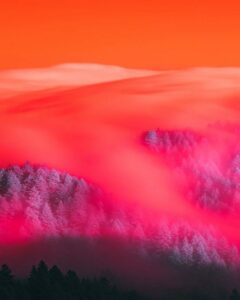 codymayer22
When there are fogs and light there's Cody Mayer. Cody Mayer is a photographer in Salt Lake City, Utah who as he has said in his bio– is 'obsessed with chasing light and fog' anywhere he can. Cody takes breathtaking shots of landscapes, colored trees, bridges, long winding roads, and all the goodness of the earth. A smile can easily be put on your face that will make you say, 'Life is good.' Since he loves fog and lights his shots showcase wonderful and magical sunsets, sunrise, fogs covering mountains, forest, bridges, and more. And yes, he didn't forget to capture lightning during a thunderstorm to show you.  
Posts  |  Followers  | Following
 1,244           56k                1,530