10 Best Visual Artists to follow on Instagram this
December 2021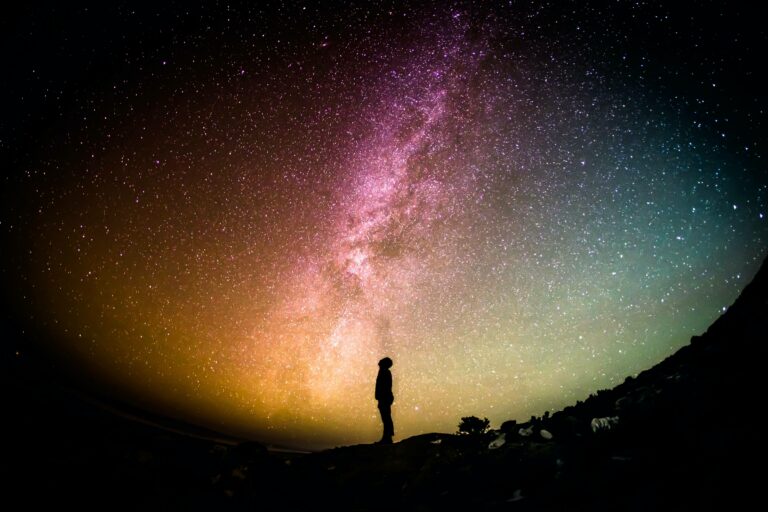 Subscribe to our newsletter
Talk about space arts, surrealism, and the moon. What do they have in common? They all create an awesome masterpiece that's worthwhile to look at. This November we are featuring 10 Best Visual Artists who create stunning surreal space works that you should follow on Instagram. We hope this makes you feel like you're chilling in space while browsing the works of these visual artists.  
theourdeepspace
Are you a moon or space lover? You'll be surprised with beautiful images of our universe from The Our Deep Space. Well of course you'll notice that these works are not purely images but are a combination of aliens, astronauts, and the latest trends like the Squid Game. It's deep, reflective, and brilliantly perfected by illuminating the light of the moon or the stars towards the earth. You'll find yourself mesmerized by each visual artwork feeling the emotion of the artist behind it. There is nothing more exciting than to make the galaxies and the universe your form of artistic expression. 
Posts  |  Followers  | Following
456           201k               1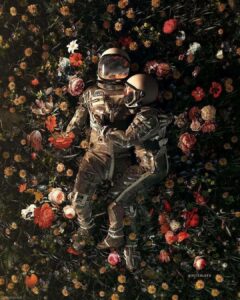 nois7 
If we talk about imagination, Robert Jahns has a lot of it. He's an Award-Winning Digital Artist, Photographer, and Director. His shots of different travel destinations are breathtaking. He definitely knows his camera and he knows how to make his shots even more eye-catching with his digital skills. Aside from travel destinations, he loves creating images that involve the moon, mountains, birds, and everything that nature and the galaxy have to offer. So if you want to relax and absorb positive energy then head on to his Instagram account.
Posts  |  Followers  | Following
951           1.5m             191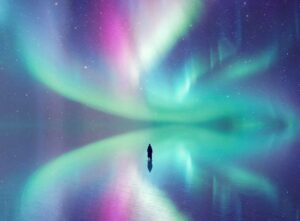 darkspacearts
Bringing the magic of the universe on your television set, the ocean, the temple, the train, or even in your bedroom darkspacearts gives you a resource of seeing what is unfathomable. Imagine being able to view outer space just outside your window. d a r k s p a c e a r t s shows us the magnificent works of space artists all over the world where we witness the beauty of limitless imaginations. Looking at these visual artworks gives one the sense of power to dream. A fantasy unfolds in our eyes that you only thought can be found in your dreams. 
Posts  |  Followers  | Following
1,244          107k             131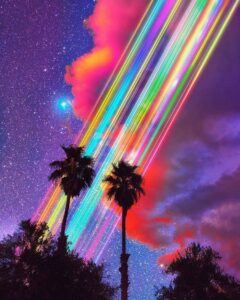 vincentminorphoto
Vincent Minor specializes in fine art photography that gives his audience a taste of surrealism by using himself as the subject in most of his works. According to Vincent, these portraits are built into narratives exploring themes on death, obsession, anxiety, solitude, and escapism. What's wonderful about Vincent's works is that it is not simply about art and imagination but it tells us some truth behind what is happening in our world today. Viewers will have their realistic interpretation of how they see and feel the emotions behind it which they can relate to. Looking at Vincent's works one by one gives a sense of bizarre rhythmic style playing in one's head with no sound at all that follows the beat of every crafted photograph.
Posts  |  Followers  | Following
281          8,316             613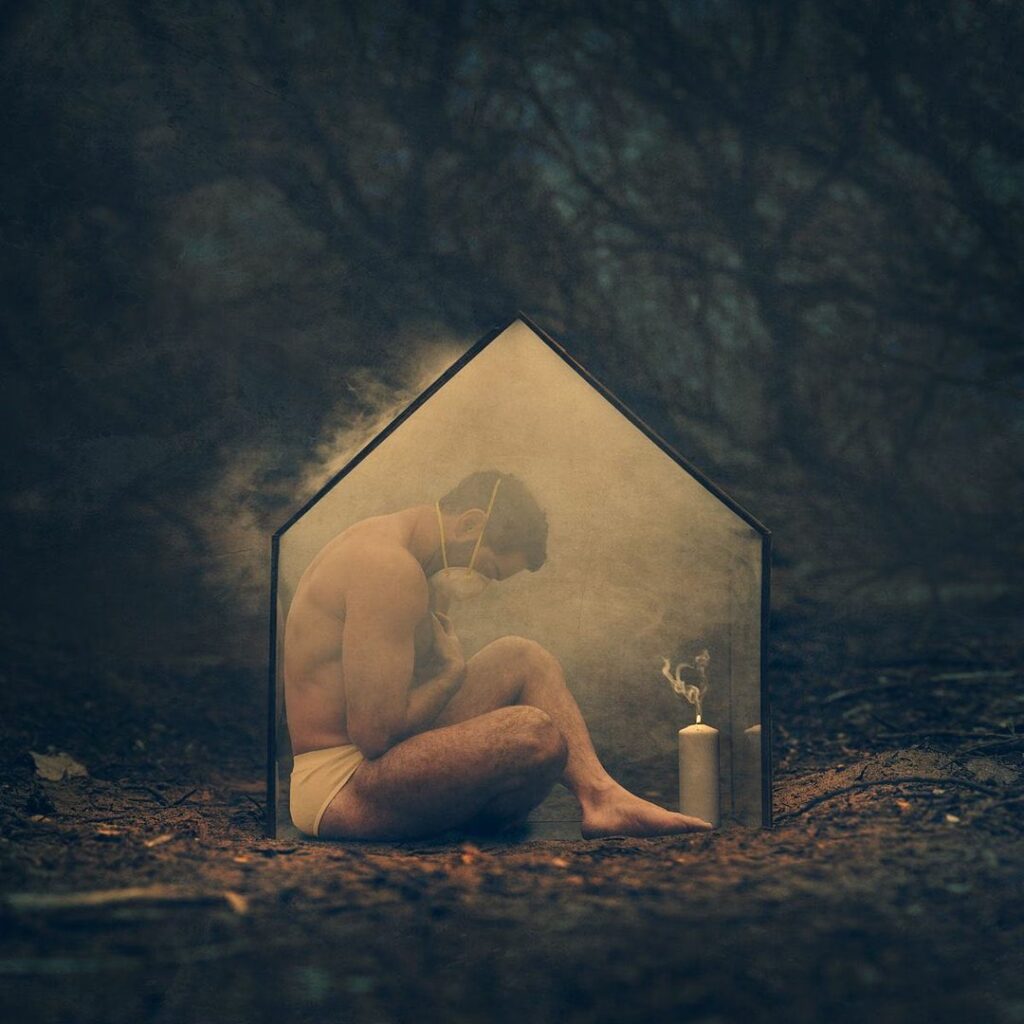 cosmicescape
If you were given the chance to fly to the moon would you go? The moon and the dark skies give us that peace together with the tiny stars that we see. That's why even if we can't go to the moon right now, Beyond Space has something for all of us to see. Their Instagram account allows us to feel the coolness of the night and the breeze of mystical magic as we marvel upon the combined artworks of astronauts, aliens, the colorful skies, nature, planets, and of course, we won't forget the moon. A hint of surrealism and romantic scenes under the moon completes each artistic work. Gazing at these artworks leads to a beautiful eternity which tells us there is no turning back now.
Posts  |  Followers  | Following
290          24.6k            7,453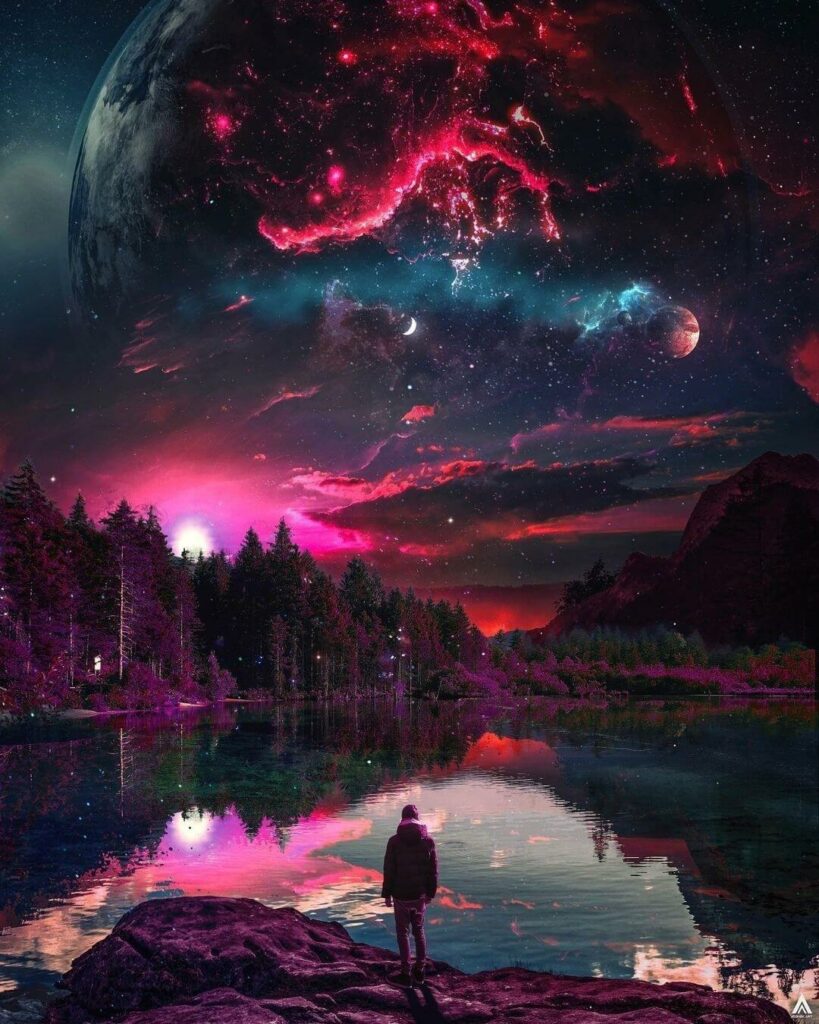 p22_art
Phonsay's conceptual photo art page offers a clean and minimalist tone on his works. Both bizarre and playful he creates these conceptual photo art not just for fun but to build awareness on animal social causes. His subjects are wildlife animals where he combines it with the everyday activities of humans or applies it to objects. Think about an airplane that is designed as a unique species of a bird or an ostrich wearing a ballerina costume while doing a high jump. His works are definitely witty and incredible but never fail to send us a message of caring for the animals and mother earth in general.
Posts  |  Followers  | Following
176          27.4k            629
ShaunRyken
ShaunRyken is a Canadian Artist who is known for his superb imagination of combining animals with objects. You will appreciate his freedom of expression in the artwork that he creates which reveals his inner self. His works are vibrant, surreal, and totally animated, which is a feast for the eyes. He uses his photoshop skills in creating disturbing yet meaningful and enlightening art causes that spread awareness in saving our animals, mental health, and everyday life issues. Like combining a crab and an apple, a fish swimming inside a slice of watermelon, a stuffed toy bear facing the mirror, and seeing its reflection as a dog, and more. He doesn't just create art but he gives life lessons and valuable meanings attached to it. Honest, brave, these are the characteristics of a true artist.
Posts  |  Followers  | Following
542           60.3k            366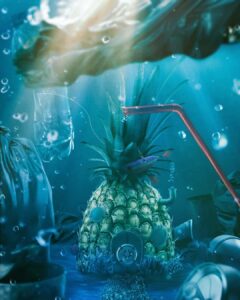 irockutah 
One knows a great landscape photographer when you see it on Instagram. Prajit Ravindran is a talented landscape photographer from Utah where you can find his beautiful landscape shots that warm the soul and blend the colors well like a painting. He takes photographs of different locations where nature and the moon are also present. He knows how to create a story of the seasons in his works that are just stunning and captivating.
Posts  |  Followers  | Following
353           22.1k            1,401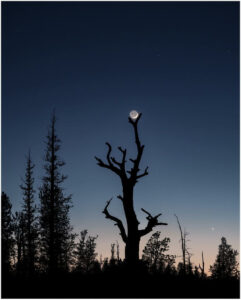 aaron_the_humble
We've been talking a lot about artworks that revolve around landscapes, nature, skies, and mountains, and here's another artist on Instagram to follow who does the same. Using photoshop, Aaron combines clouds, landscapes, skies, and nature with a circle, triangle, or rectangle as its main subject. It reminds us and especially artists what we were taught back then in art class that before we can create anything else it all starts first with the basic shapes. Each masterpiece can also be described as abstract in a way and somewhat gives us the retro feels because of its smooth matte finish. 
Posts  |  Followers  | Following
350           23.4k            1,296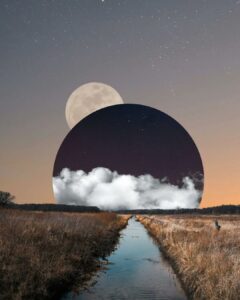 egzonmuliiqi
Every child has a creative imagination and Egzonmuliiqi made sure that he brought it with him as he grew older. His works are gleaming with so much goodness in picturesque detail that bring his masterpieces into life. His artistic inspirations transpire from a combination of faces, places, moons, cars, objects, and current events. His works range from retro, dusty style, and surreal mixtures. What's great about his works is the connection it brings with life experiences motivating their viewers to live better. Every visual idea that he has in mind he makes sure that he turns it into art for us to see. Looking at his works makes you want to do the same and create your very own combination of surreal works.
Posts  |  Followers  | Following
213            14k            1,383