10 Best Visual Artists to follow on Instagram this
February 2022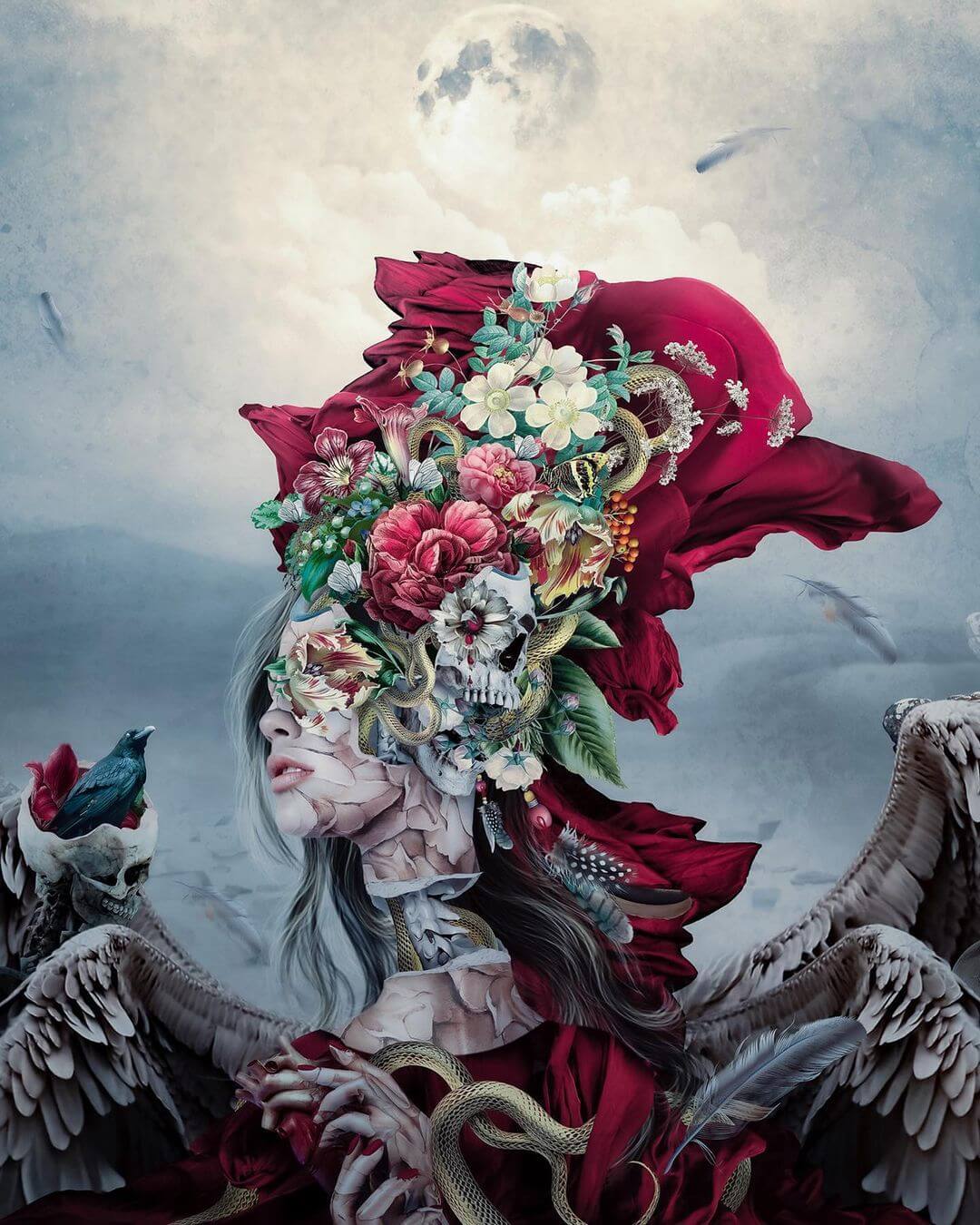 Subscribe to our newsletter
In the beginning of this year, we are sharing with you our fresh new feature of the top ten best visual artists that you should follow on Instagram. Be inspired by their works of pop surrealism, surrealism, and whimsical twists. 
Check out this list and on behalf of these amazing artists, we would appreciate it if you can like and share a nice comment for them on IG. 
naoto_hattori
At first, you would be taken aback by the works of Naoto Hattori upon seeing it. Big-eyed hairy brown creatures that are coming by your feed. These bizarre-looking creatures are pop-surrealism works that are made with a lot of patience because of the fine hairy details that you will see as you take a closer look. You'll figure that each artwork either forms a reindeer, bear, parrot, insect, or any animal, creature, or object that Naoto can think of. You'll also notice that mushrooms or trees grow or spur all over the creature. This somewhat whimsical work can make one conclude different guesses as to what type of creature it is, therefore allowing people to share their opinions and start a good discussion for creative visual imaginaries.  
Posts  |  Followers  | Following
 970             243k                   0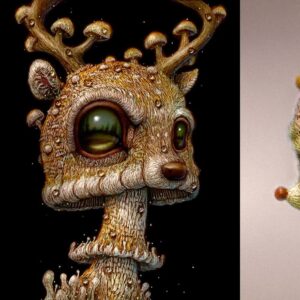 peca.art
Peca creates surreal art with a mystical hint of magic. Works revolve around designs like two love birds positioned in different angles and positions that show deep intimacy. Animal heads connected to human bodies are also a thing created together with a soft movement that plays in your imagination. If you have heard about the famous painting "The Scream" by Edvard Much, Peca has created a similar one with a surreal twist. The works of Peca give that slow, hidden, and comical feels that surround all artworks making viewers mesmerize it more. 
Posts  |  Followers  | Following
 994              59k                1,779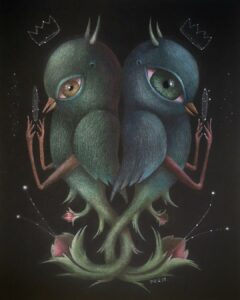 funnyskullgrin
When you want to spend Halloween all year round just visit the IG feed of Ally Burke or if you just want to get a dose of a scary treat then her works might just do the trick! Mainly she creates abstract images of women combined with strawberries, pumpkins, and more that appear like it's dripping towards the bottom of the artwork. Her other works are those that are like for example a woman with monstrous teeth replacing the entire face making us feel like we can hear her works screaming for real. Furthermore, her works are quite impressive and give that delightful approach that makes you scroll more and more.
Posts  |  Followers  | Following
 971             58.6k              394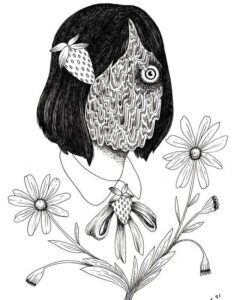 asterozea
You know how to have fun when you start dressing up different breeds of cats and dogs as a superhero, queen, famous cartoon character or simply a cactus will do. Melanie Schultz makes it happen through her artistic style of drawing pet portraits and portraits of people with big heads and big eyes. Famous people and characters like Edward Scissorhands and Lydia Deetz can be found on her IG. She loves exploring on combining interesting subjects for her together in one piece giving it a whole new look of pop surrealism and a whimsical experience for the viewer 
Posts  |  Followers  | Following
 550            10.1k                568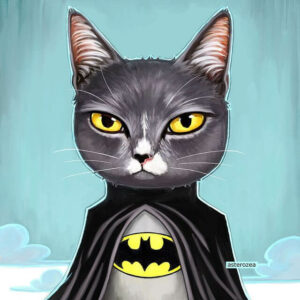 nayladarkart
We get excited when we see something haunting, right? The deep dark night where there is no turning back until you solve the mystery that underlies in that castle. Grim Reapers, witches, and more haunt the place and you take the quest and see them vanish before your sight only to find out they are right beside you. This is how Nayla's dark arts can bring chills and excitement when you see them. Everything is created in black and white for sure and the strokes of every artwork have its unique and constant style that's never tiring to the eyes.
Posts  |  Followers  | Following
 142              11.3k             1,183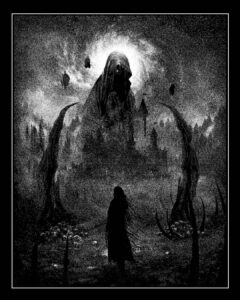 artofolly
Skulls and screams and everything in between. Let's not forget the superheroes and villains that seek revenge. Olly Jeavons spectacular works use skulls with flaming tops combined on businessmen wearing suits, astronauts, and of course Santa Claus who was recently busy last December. An actionable artwork taking place on your screens that is horrific and intense, intriguing yet amazing. Don't miss the actions taking place that will make you start creating new stories in your head about the new super-skull-hero in town.
Posts  |  Followers  | Following
 765             154k              2,700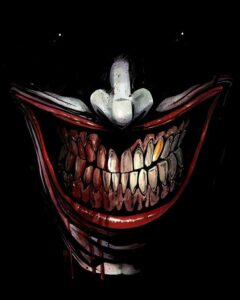 catrin_welzstein
Catrin Welz-Stein beautifully expresses her emotions and that of other people through her feel-good vintage-styled art. Her main subject is nostalgic women portrayed as being overwhelmed by a million emotions together with their thoughts, dreams, and aspirations. She combines flowers and nature with these women making it a part of them' Viewers can also say that her works also depict the phrase, "I grow with the earth" or "This is what I feel". Her works are definitely something to be considered hanging on a wall canvas. Dreamy and glowing in its own simple and unique way her brilliant imagination indeed takes flight.  
Posts  |  Followers  | Following
 305               30k                 895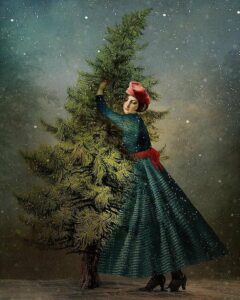 nosego
Animals have been part of many artistic works of creatives and one of them is Noségo who does it extremely well when it comes to giving animals a sophisticated look. Dogs, tigers, flamingos, and frogs to name a few. Nosego's abstract and cubism design skills help structure these perfectly making it also look like beautiful graffiti art. His works come with different objects, places, and scenes that blend into a magnificent masterpiece. You'll find his works on IG created either colorfully or in black and white. 
Posts  |  Followers  | Following
1,192           78.2k              178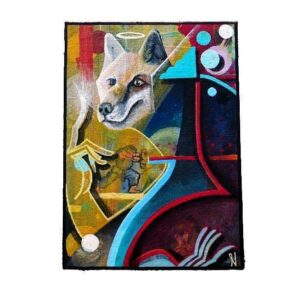 elbetoval
Collage artist Beto Val is our next surreal artist who creates disturbing, fun, and witty masterpieces. Take for example a flamingo with the body of a cactus, a unicorn riding a bicycle, or a Buddha with the head of Ironman. Isn't his imagination just awesome? Whatever the case maybe he uses everything that is trending or anything that could be vintage, medieval, modern, nature-inspired, or creepy. Take a look at his works and see for yourself.
Posts  |  Followers  | Following
543              16.1k               549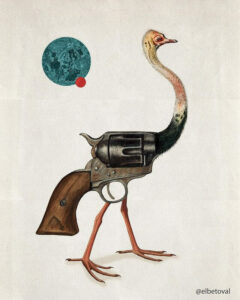 rzapeker
Skulls, snakes, the skull queen, and the secrets behind everything. These are the subjects of Riza Peker's stunning work that is filled with plenty of pretty flowers that leave a satisfying and radiating silhouette of beauty with a splash of paint. Just like other surreal artists, his works are a combination of multiple subjects. Along with his many works are a combination of ruined places where skulls and snakes rule the remains. His skull queen works come in different versions showing the immortal beauty of a woman that is being transformed into an astonishing goddess. 
Posts  |  Followers  | Following
561              10.4k               824