20 Best Artists to follow on Instagram this October 2021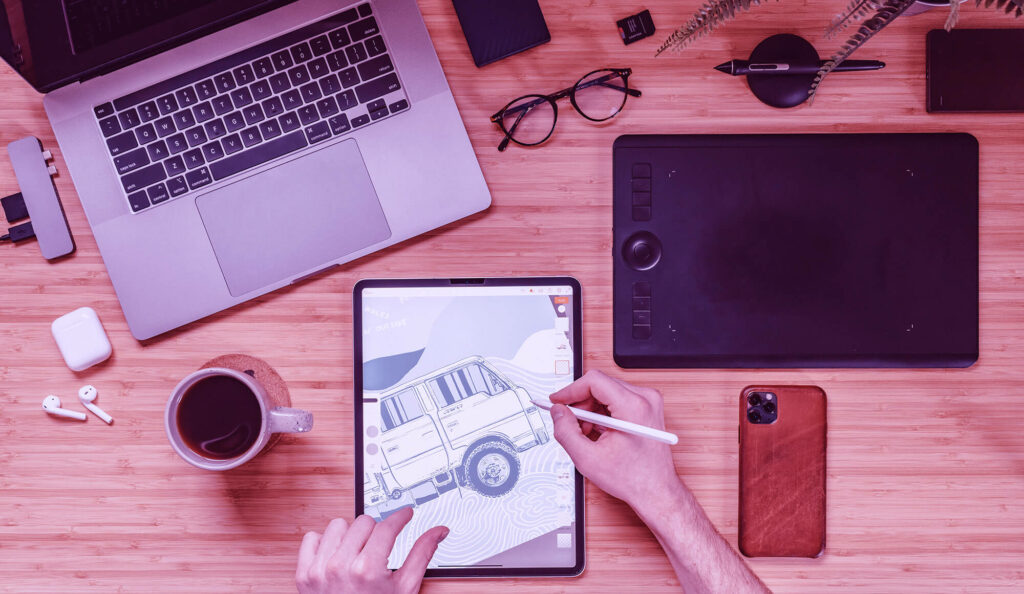 Subscribe to our newsletter
Are you looking for stunning artworks to follow on Instagram this October? We all need a dose of inspiration in our daily lives. The good thing with Instagram is that we can seek excellent and entertaining content. That's why we have created a list for you of the 20 best artists that we highly recommend that you should follow on Instagram. Not only are their works splendid but it's worth your time.
Who thought about creating art by combining paper and bones? Sounds bizarre at first right? When you take a look at the extraordinary work of Jason Limon you'll be stunned by the almost real-life look of his acrylic paintings. His attention-grabbing works give the vintage feels where a hidden mystery message lies underneath each artwork wrapped together in a comical twist. His work takes you back to the past and makes you mesmerize every detail that he has placed on each panel. 
Posts  |  Followers  | Following
2,436         134k          1,387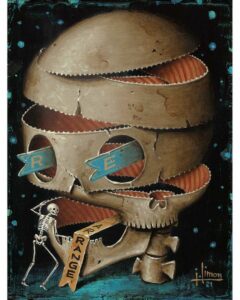 Artists Francisco Abril and Nuria Velasco also known as Welder Wings create exemplary gothic surrealism portraits. Going beyond their imagination is what they do best as they combine two or more pieces of art that create a masterpiece that depicts a mystical yet flawless finish. Combining the different human body parts with birds, flowers or alien-like body parts is what gives a full story in their artworks. The ability and freedom for them to explore without thinking about making mistakes reveal the possibility of building each wonderful masterpiece that resonates with the eyes of the viewers.   
Posts  |  Followers  | Following
 1,170          330k           2,589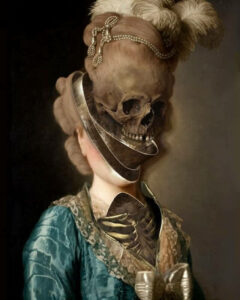 If you're looking for a revolutionary type of artwork that is full of meaning and drives out humor then Mark Bryan is your man. Mark Bryan took up Master of Fine Arts and has been an early fan of Sci-Fi, horror movies, and superhero comics. His rustic art style speaks for himself. He is known for his political artworks that spread on social media and political websites, magazines, and other publications. He has exhibited his works throughout the US, Canada, Europe, and Japan. He expresses his opinion through his works in a way that no one else could. 
Posts  |  Followers  | Following
  630         66.6k           549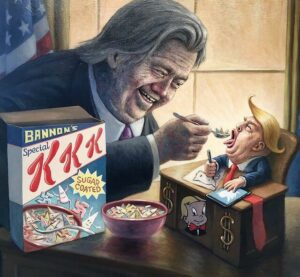 Bob Dob is a painter of surf, skate, and punk rock culture in Southern California. His passion for these has been influenced by where he was raised. His outstanding works drive curiosity because of the dark and fascinating messages that each artwork reveals. His artworks look at the dark side of human nature wherein he brings past experiences to life through his paintings which define who he is. His works are off the roofs.
Posts  |  Followers  | Following
1,660        36k           1,317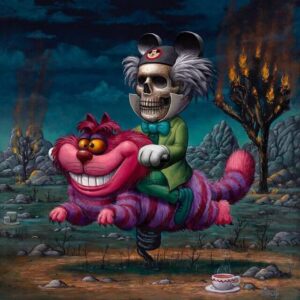 Joyce Lee is a remarkable artist because of her work of love and sexuality through the symbolism of the human body. Her deep admiration of the human body can be witnessed through each of her masterpieces. Her chosen art genre captivates the human soul and gives an entirely new meaning which is simple and appealing. Her works and choice of colors and concept give life to life itself. 
Posts  |  Followers  | Following
 414           345k            220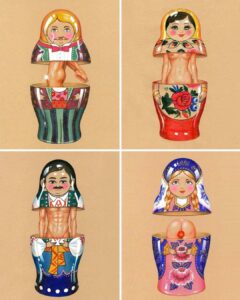 When it comes to modern pop culture with a mixture of post-pop surrealism, Casey Weldon is the pro! His melancholic and humorous works unleash the magnificence of his imagination. He works on acrylic on wood and gives the viewer a whole new perspective with his out of the box art ideas. His wit and style stand out among the rest.
Posts  |  Followers  | Following
1,237        202k            2,004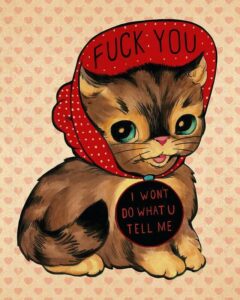 Kayla Mahaffey is an excellent illustrator in Chicago who creates an art form on black children's imaginations. She is well-known for the vivid colors that sprawl in her artworks which surround the images of children. Her paintings show chaotic scenes of two-dimensional characters that portray the children's imaginations. Looking at her fantastic works allows us to see the potential, dreams, and daily activities of children in the world where they live.
Posts  |  Followers  | Following
326          45.4k           1,798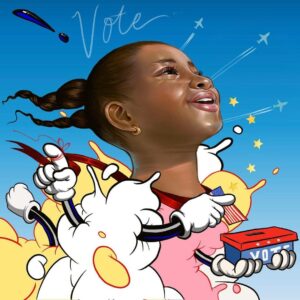 Skeletons, ghosts, aliens, and more set up in an old forest is an impressive work of art of Luna Ana. She illustrates dark surrealism that is inviting to the eyes because of the warm tone of colors and minimalist structure which leaves a magical feeling in the soul. Her works actively speak for themselves. The sleek and fine finish of each work is cleverly done.
Posts  |  Followers  | Following
 283          48.8k            338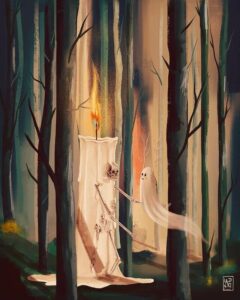 Superb abstracts and mystical art is done by Matt Dangler where he showcases imaginative creatures that have been inspired by his hikes and trail in the woods. His imagination is tremendous in creating every detail and color and putting it into his sketches and art. The freedom of expression and the love for tiny details are what make his work transpire. He can put on paper what most of us would want to see.
Posts  |  Followers  | Following
151           31.6k            48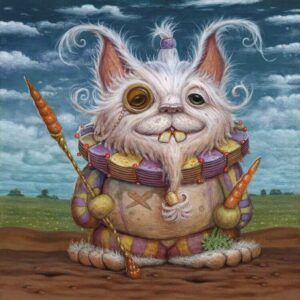 A love for donuts and robots is all it takes to create a fantastic work of art for Eric Joyner. Eric Joyner illustrates the life of robots in an amusing way where each artwork shows the daily activities and occasions in human life where donuts and robots take place. Simply futuristic, entertaining, wonderful with a slight hint of vintage and mystery. His works will make you look not just twice but over and over again. 
Posts  |  Followers  | Following
 482          15.6k           776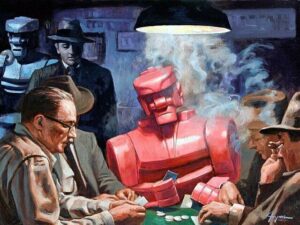 Talk about psychedelic art, Nick Pyle is the boss when it comes to illustrations bursting with vibrant colors. Nick Pyle is an illustrator and comic artist with an outrageous imagination. He mainly creates robotic drawings that are filled with many tiny details that complete his overall creation. His illustrations show a futuristic-looking warrior in full battle gear raging with power and triumph over defeating an enemy.
Posts  |  Followers  | Following
5,724       99k           2,251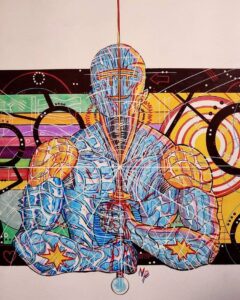 Nothing beats classic pop culture and Silver Age Comics no matter what generation you're in. It will always have that interesting look and feel once you start scrolling on images from artists who constantly explore and reinvent this art style. Felipe Flores is one of those people who has surely embraced this genre. He is a Los Angeles based illustrator who creates magnificent artworks from the 40's war comics, 60's Jack Kirby, sci-fi comics, and mid-century comics. The works of Felipe Flores reminds us of where and how the history of the comics started and where it will take us in the future.
Posts  |  Followers  | Following
562          63.7k            920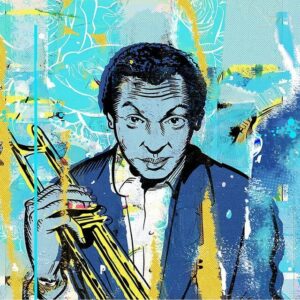 Matt Lesniewski is a comic book artist who has several published graphic novels sold on Amazon. His comic works are spectacular because each character that he creates has a certain eye-catching emotion that draws people towards it. Not only that, but his illustrations seem to have realistic movements as if they are coming out from the pages of the comic book.
Posts  |  Followers  | Following
827          13.7k          487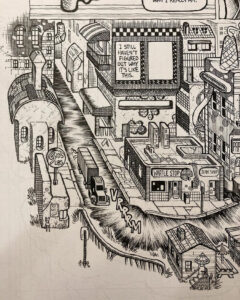 Astral Eyes is a Los Angeles based artist who has an ultimate edge when it comes to imagination. The artworks of Astral Eyes revolve around gothic, fantasy, skull art, manga, and those which come from the innermost thoughts that are yet unseen by this world. The mystical works of Astral Eyes take us to the next level of art where the combination of different art forms is magically placed into one masterpiece. What's amusing about the illustrations of Astral Eyes is the mixture of colors and superb shading that completes the overall artwork.
Posts  |  Followers  | Following
6,546        94.9k           2,112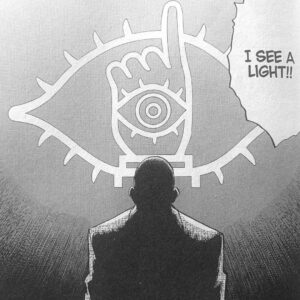 To be an artist is to be fearless. This phrase sums up what to expect from the works of Bill Sienkiewicz. Bill Sienkiewicz is a renowned American comic artist known for his work in comic books—particularly for Marvel Comics' New Mutants, Moon Knight, and Elektra. You could imagine that his artworks started as a splash of paint on a canvas followed by brushstrokes that create a playful blur in the background leading to a wonderful composition of characters similar to an overexposed photograph. Observant, fierce, and compelling. These are the words that can describe him as an artist. What more can we say, his works are just splendid. 
Posts  |  Followers  | Following
1,968        149k           1,268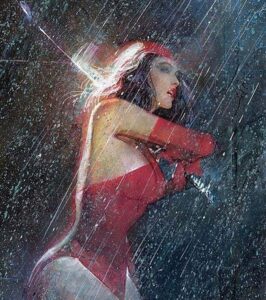 Brent Engstrom is best known for his Garbage Pail Kids artworks and Wacky Packages for Topps which is an American cards and collectibles company. His wild imagination and free spirit resonate with his artworks giving it a vivid, strange, and comical exchange. His unique approach appeals to many because of its child-like humor and substance.
Posts  |  Followers  | Following
7,067        40.4k           2,690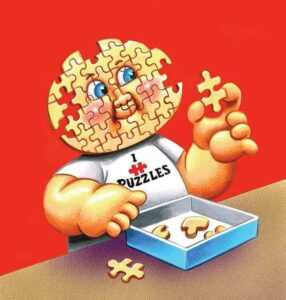 Everyone who grows up knowing Mickey Mouse will forever be inspired by it. Lance Inkwell is one of those people. He is a brilliant cartoonist known for his Mickey Mouse-inspired illustrations that are fun and enchanted. He simply loves to draw cute ghosts, skeletons, teacups, talking animals, and more that will always drive the curiosity and excitement of viewers making them recall a part of their childhood where an eerie adventure awaits.
Posts  |  Followers  | Following
1,453        110k           2,928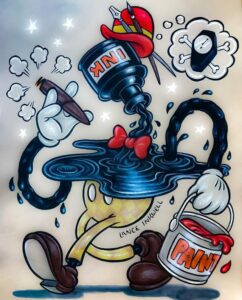 Crocodile Jackson is an artist from Los Angeles known for his whimsical and colorful works that deliver a modern touch on every piece. He provides his point of view about the daily aspects of life and everything in general through disturbingly funny illustrations that reveal some truth and value behind every artwork.
Posts  |  Followers  | Following
 728           171k          1,321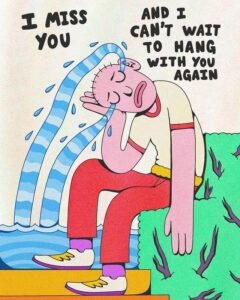 Feminism has no better way to be illustrated than through the marvelous works of Ruth Mora. Ruth Mora is an illustrator and comic artist known for her indifferent punk pop-art approach that correlates with the fashion style of the 1950s. A simplistic and vintage-looking contemporary art combined with the truths and issues of today's generation. Her choice of few colors on every artwork emphasizes the sophistication and boldness of her masterpieces. Her illustrations speak most of the words that are unspoken by most people thus paving the way for liberty.
Posts  |  Followers  | Following
 969          332k           1,737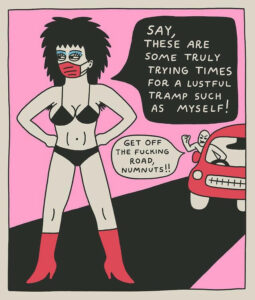 How did you do that? Would oftentimes be the first question that pops out in one's head when mesmerized by a work of art that is so grandiose. Watercolor artist Lauren Marx from Saint Louis, Missouri beautifully expresses her works of art inspired by the flora and fauna, medieval art, and renaissance paintings put together as one. Her perfect works will blow your mind because of the smooth finish that will leave you wanting for more. 
Posts  |  Followers  | Following
1,372         565k           901